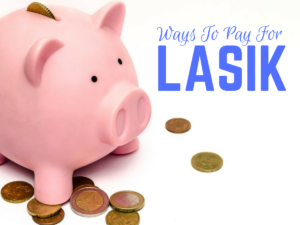 Unfortunately, LASIK is considered an elective procedure by (most) insurance companies. While it's important to be able to see clearly, a life of contacts and glasses isn't for everyone. Today, we're sharing some ways to pay for LASIK so you're able to enjoy more freedom.
First Things First
Before making any decision regarding financial arrangements, we recommend scheduling your complimentary consultation. Not only does it help us to determine whether or not you're a candidate for LASIK, it helps you to understand the financial obligations. Part of the consultation goes over those requirements so there are no surprises on the day of the procedure.
Save Up
This is the simplest way…and sometimes the most difficult. EyeLASIK accepts cash and credit cards. Some people have been saving for a while and have liquid funds to pay for LASIK upfront. However, if you don't have enough saved up, don't get discouraged. There are other ways to pay for LASIK.
We Offer Financing!
EyeLASIK works with CareCredit, a reputable medical financing company. CareCredit offers affordable financing rates and allows patients to pay over time. However, please be advised that they are completely independent of EyeLASIK. Their offers are subject to credit approval. For additional information about CareCredit, please click here.
Other Loans
Though it's inadvisable to ask for loans from family members, it might be a feasible option for some patients. Additionally, qualified candidates may consider talking to their personal banker regarding a personal loan.
Health Savings Accounts
As per the 2017 guidelines, many flexible spending account (FSA) or health savings account (HSA) insurance plans consider LASIK an allowable procedure. However, be sure to check with your insurance company to confirm this. It's a great way to utilize those insurance savings accounts.
Are you still interested in finding out more about LASIK? Our consultations won't make a dent in your savings account. They're completely free of charge. Schedule yours today!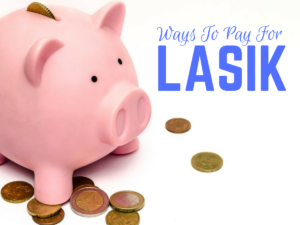 SaveSave