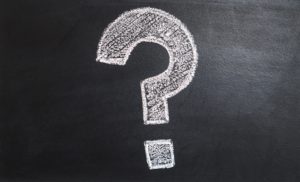 Like any medical procedure, it's understandable to have some LASIK concerns. However, we're here to set your mind at ease!
LASIK Concerns #1: Consciousness
One of the most common questions we receive about the LASIK procedure is the patient's level of consciousness. Patients need to stay awake during the LASIK procedure. However, EyeLASIK Midland utilizes a specially designed tool that holds your eye open. It also helps to keep your head still during the procedure. Also, the laser technology used by EyeLASIK is designed for precision. It tracks the movement of your eyes movement more than 4,000 times per second. The best part? The actual procedure takes approximately 30 minutes!
LASIK Concerns #2: Pain
Patients are concerned about pain for any surgical procedure. LASIK is no different. However, prior to beginning, your eyes will be numbed with drops. You can expect to feel some pressure, but the actual procedure is pain-free. After LASIK, the most common complaint from patients is a "gritty" feeling and temporary blurry vision. You will be provided post-op prescription drops that have a moisturizing agent. Over-the-counter pain relievers are sufficient to relieve any aching patients experience.
LASIK Concerns #3: Cost
The cost of any procedure can be a sticking point for many patients. However, we offer complimentary consultations to help our potential patient evaluate their options. While the procedure is not covered by traditional insurance, patients with HSA or FSA plans are allowed to used those savings to cover the cost. Be sure to check with your insurance carrier. Additionally, we offer affordable financing options for our patients (subject to credit approval). Interested in finding out more? Just click here!
LASIK Concerns #4: Risk
No matter how simple, there is a level of risk involved with any surgical procedure. LASIK is no different. However, when you choose a reputable surgical center with modern, permanently-installed equipment, you can significantly reduce the chance of complications. Additionally, patients who carefully follow our post-op care guidelines are able to minimize the risk of developing infections.
LASIK Concerns #5: Expectations
You want to see results. Literally. Some patients are nervous about how well the procedure will meet their expectations. However, 92% of patients reach 20/30 or better vision with their procedure. While there is no such thing as "perfect" vision, the majority of patients enjoy a life without glasses or contacts. We discuss many of these factors during your complimentary consultation.
Still have some LASIK concerns? Our LASIK consultations are free. We focus on providing potential patients with as much information as possible so that you can make an informed decision about your health. Set yours up today!