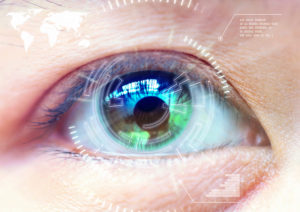 "Ugh. It's time to buy contacts or glasses again!" Is this something you've ever thought to yourself? Chances are you've already considered LASIK surgery to change your vision. So, what's stopping you? Most people have three main reasons: it will hurt, there will be post-op complications, and it's expensive. We want you to improve life with LASIK, so we're here to dispel those rumors.
Rumor #1 – It Will Be Painful
You can expect some discomfort with any surgical procedure. However, many patients describe the feeling similarly to having something in your eye(s). Post-procedure, EyeLASIK provides you with aftercare instructions and medications. We prescribe specialty drops to help relieve the discomfort and irritation. The drops include a steroid and antibiotic to prevent infection and swelling.
After LASIK, you no longer have to worry about the discomfort of eyeglasses and contacts. Actually, many patients experience better sight after LASIK than they did with their corrective eyewear…and less irritation, too. That's definitely a life changing experience.
Rumor #2 – There Will Be Complications
As with any medical procedure, there is some risk associated with undergoing LASIK. These risks include double vision, glares, vision changes, and under/overcorrections.
However, the facility at EyeLASIK chooses to utilize the most advanced technology available. Additionally, our surgical clinic is inside a sterile, highly reputable facility in order to minimize the chance of those complications. At Eye LASIK Midland we pride ourselves on offering the most advanced systems proven to give the best results. EyeLASIK has an extensive network of optometrists who trust our surgeons, staff, equipment, and facilities.
Rumor #3 – It's Too Expensive
"How can I afford LASIK?" It's a question we hear frequently. We completely understand where you're coming from when you ask us.
It can feel like there a considerable upfront expense for LASIK. However, if you're willing to take the time, add up how much money you spend each year on eye health. Contacts, frames, lenses, solution, cleaning kits, drops, and more…it all adds how. LASIK can pay for itself just by not having to buy contact lenses or glasses anymore. Think about it. If you're like most people, you're probably spending around $3000 on average. If that's the case, LASIK will pay for itself in just a few years!
LASIK is also an approved medical procedure for FSA and HSA insurance plans. Check with your provider to find out more. EyeLASIK also offers flexible, interest-free financing options. Our team believes that if you change your vision, you can change your life. We want to help you experience that life change! We always offer complimentary consultations. We're here to help you improve your life with LASIK and answer all of your questions.