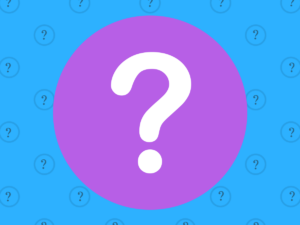 Congratulations! You've finally made the step to move forward with LASIK! You've booked your consultation appointment…and now you're drawing a blank on what to ask. Sometimes, medical consultations can feel overwhelming, especially when it's a procedure you're excited about. However, we're here to fill you in on questions to ask before LASIK during your consultation
(1) Who Will Be Performing My Procedure?
EyeLASIK works with two surgeons, Dr. Tschoepe and Dr. Walters. They both have extensive experience and have performed thousands of LASIK procedures. Our surgeons are on a rotating schedule, so it's dependent on when your surgery date is scheduled.
(2) Who Takes Care Of Post-Op Follow-Up?
Your current optometrist will be your primary point of contact after your procedure. However, if you experience any post-op issues, please contact us.
(3) What Results Can I Reasonably Expect?
Our goal is to have you seeing clearly without the need for glasses or contacts. According to Duke Health, the success rate is approximately 98%.
(4) Do Any Other Medications I'm Taking Interfere With My Healing Time?
Obviously, this varies on a case-by-case basis. If you take regular prescription medications, please let us know. It's doubtful that these prescriptions will interfere with healing time, but it's important to let us know beforehand.
(5) What Type Of Laser Surgery Is Right For Me?
That's one of the main reasons we require a consultation. Our staff coordinator and clinic director review your eye history, including the type(s) of refractive errors you experience. If you're interested in finding out more about the types of procedures offered at EyeLASIK, find out more by clicking here.
(6) Does My Medical History Affect My Ability To Get LASIK?
Unfortunately, certain illnesses can disqualify a person from becoming a candidate for LASIK. While we will discuss this more in depth during your complimentary consultation, feel free to contact us ahead of time to confirm.
(7) How Long Do My Eyes Need To Be "Stable" Before I'm A Candidate?
The longer, the better! We generally find that candidates over the age of 21 who are out of school and have stable vision for over one year are more likely to see prolonged success.
Still have more questions that we didn't cover? Write them down and be sure to bring them to your consultation. We're happy to help answer them!
SaveSave